I met Mike when I first got out of residency. I was applying for privileges at my local hospital. I was the young pup that knew everything and Mike was the wise established practitioner that happened to be the Chairman of the Credentials Committee.
At that time, I was asking for surgical privileges that no one in my profession had ever had at the hospital. The committee was not sure what to do with me. I was trained to do these things, but no one else at the hospital had a lot of experience with the procedures I wanted to do. So, the process took time.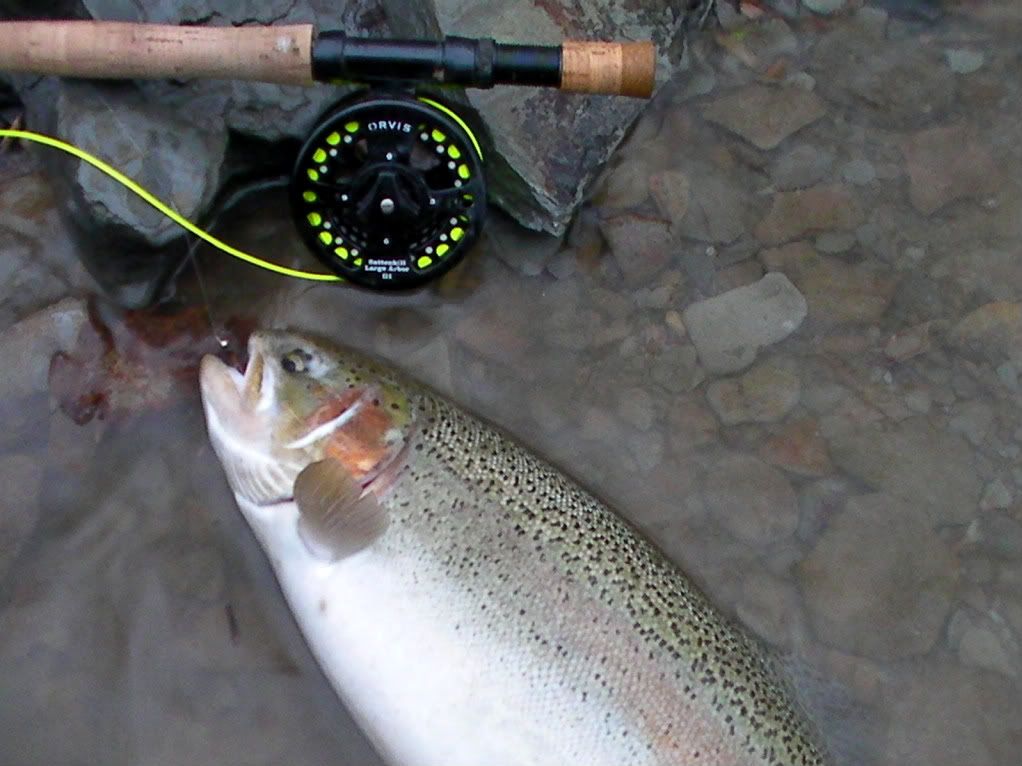 From my perspective, it seemed like the Credential Committee was trying to keep me from doing the procedures I was trained to perform. In reality, they were just trying to protect the hospital and assure quality care to the patients of our community. But, being a young pup, it left somewhat of a sour taste in my mouth.
Over time, the sun, moon, and stars aligned and everything fell in to place. I was able to do what I was trained to do. I began to get more involved at the hospital and found myself working with Mike more and more. I came to find out Mike was quite a guy. He's the doctor that takes those late night phone calls. He still makes a house call when needed. He is sharp as a tack, and yet listens to his patients and really cares about their well being.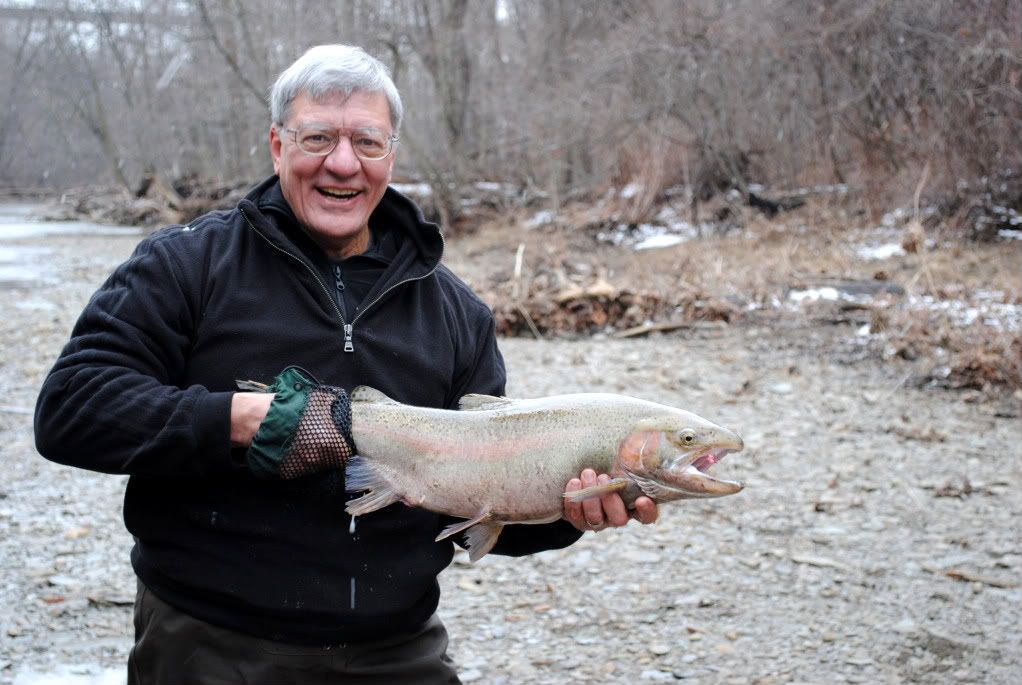 One of my daughters had a terrible childhood cancer. Mike was the guy that quietly organized a fund raiser that placed a large sum of monies in her medical expense trust. When the time came a few years ago, Mike was the guy that nominated and then advocated for me to be the Chief of Surgery at the hospital. I have learned, that first impressions are often wrong.
Over the past year or so, Mike and I have been discussing a lot of outdoors stuff. Mike's a guy that will take a wilderness trip to Canada, by himself. So, when he asked me to take him steelhead fishing, I was honored to put get on the water with him.
We set out on a cold April morning. The conditions were tough. There had been no significant precipitation for nearly 2 weeks. The creeks were getting low and clear. A lot of folks have been pounding on the fish over the past 2 weeks. But, one way or another, I was going to get him on some fish.
I decided to start him out on the Ash. The conditions had degraded more on the Ash than any place else, but I know this river well and was pretty sure I could find a pocket of fish that would play.
The morning started slow. I started the day in an area that fish really stack. I was able to hook up with a nice hen on a Copper John pretty quickly, but Mike was still sorting it all out and was not able to get hooked up.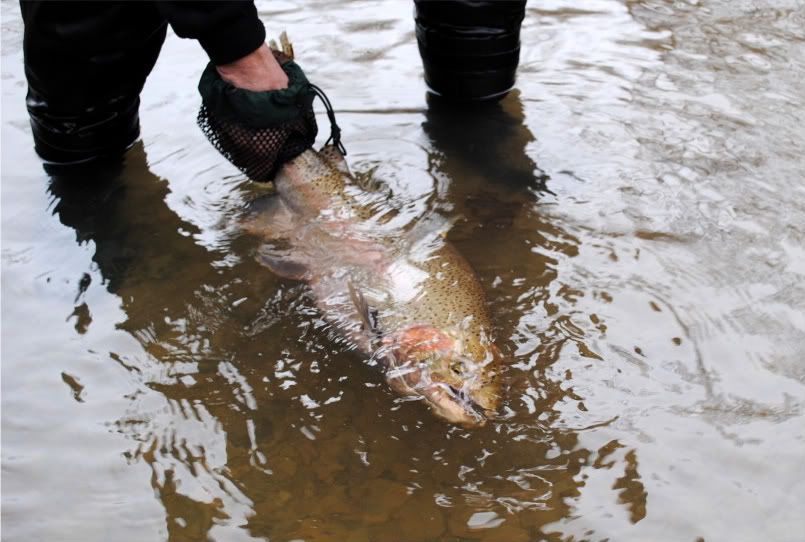 As we traveled to the next place on the river we reviewed the kind of places to target fish and a little more about managing slack fly line so he could more effectively set the hook on a strike. That seemed to do the trick. We hit a few more holes and in no time, Mike had a FISH ON. His eyes lit up and he was grinning from ear to ear. He did a fantastic job of placing his drift and did not get impatient with fighting and landing the big buck. His reward was a 28" Fish Ohio buck. Not a bad way to start your steelheading career.